The International Sanitary Supply Association states that it costs between $600-$700 to clean one pound of dirt out of a facility.
Workplace falls total $11.2 billion annually in worker's compensation costs for U.S. employers.
Let's discuss several different ways to save money on floor care by using mats and several more to reduce costly insurance claims.

3 Mat System
Companies who use rental matting are limited in their options. Rental companies use a "cookie cutter system." They often limit their customers to 3'x5', 4'x6', and 3'x10' mats. Not only do they limit size, but they also limit color options.
By utilizing high performance entrance matting of at least 10' to 15' (as recommended by the U.S. Green Building Council) you can capture as much as 85% to 95% of contaminants that enter the building, saving maintenance dollars and protecting building assets. By using products made at M+A Matting, you have the option to have products at your entrance up to 50' in your choice of colors.
At M+A Matting we utilize the three mat system very well.
The first line of defense is our Scraper Entrance Mat which is designed to stop mud and large particles of dirt from being tracked inside buildings. These mats provide aggressive scraping action and trap dirt and debris in recessed areas until the mats are cleaned.
The second step to keep dirt outside is a Scraper/Wiper Entrance mat. These mats are designed to provide scraping action and wiping to further stop dirt and moisture from entering a facility. They are made to channel and retain dust in recessed grooves while absorbing moisture in the fabric face.
The third weapon against dirt and moisture is a wiper entrance mat. These mats are designed to stop any remaining dust and moisture left after using the scraper mat and scraper/wiper mat. If you use these mats properly you will reduce cleaning costs and improve overall cleanliness.
Creeping/Soaked Mats
Slips and falls are the second leading cause of all workplace injuries according to the Liberty Mutual Workplace Index. Lightweight mats can cause slip and fall accidents. As many as 25,000 people a day become victims of slip and fall accidents. Over a brief period, the nylon face fiber on a rental mat crushes flat allowing dirt to track into the building. When saturated, the construction of a rental mat allows water to flow off the mat and create a safety hazard. Rental mats in disrepair may cause safety hazards when the edges fray as well.
High performance mats, like our Waterhog Family of mats, have a permanent bi-level surface to eliminate crushing and create a "door filter" that provides years of performance life.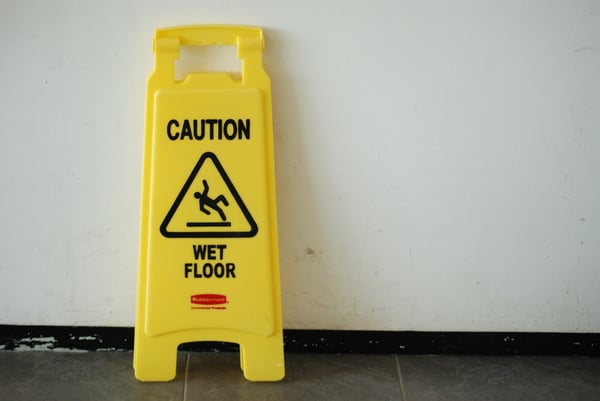 Benefits of Anti- Fatigue Mats in Workstations
Every work area where someone stands for multiple hours in a day needs an anti-fatigue mat. These mats alleviate stress to the back and legs by providing a cushioned surface where employees stand which can increase productivity. Because back injuries account for 25% of all workers compensation annually, anti-fatigue mats are also great for compliance and insurance claim reduction.
Benefits of Waterhog Lift Truck Mats

Most insurance companies require factories to store wooden pallets outside of the facility. Lift truck mats are highly recommended for any building where a lift truck must enter and exit a building. 80% of slip, trips, and falls happen on a wet surface. By using a Waterhog Lift Truck mat at the dock doors of your facility, you help to prevent employees from slipping on the wet floor. The durable rubber backing on this product helps to withstand lift truck traffic up to 14,000 lbs.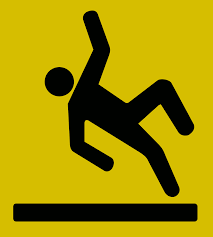 Benefits of the Cleanshield Urinal Mat
There are many benefits to using urinal mats, but they are only effective if they are properly maintained. Urinal mats stop working once they are saturated.
Cleanshield Urinal Mats have an anti-microbial treatment to help reduce odors. Unlike most of other urinal mats, the Seep Guard Tacki-back helps to eliminate urine seepage to the floor while keeping the mat in place. The easy to read 30-day time strip indicates when it is time to replace the mat. If used correctly, Cleanshield Urinal Mats will improve bathroom appearance by protecting the floor and grout from uric acid damage.
Benefits of Gym Floor Matting
School officials rent out their gyms frequently. These gyms are rented for outside sports leagues, civic functions, parties, or any other event requiring large space. Gyms are also used for graduation ceremonies and other large, indoor educational functions. Often school employees tape tarp to the gym floor to protect the wood and high gloss finish. At M+A Matting, we offer a product called Floor Safe Tiles. These tiles offer a simple, safe system to protect the floor surface. By using these tiles, you can put chairs, tables, and other items in a school gym without concern for damage.
On average, it costs $5,500 per year to refinish a gym floor. Using these tiles to protect the floor will prevent you from having to refinish the floor every year.
At M+A Matting, there are three principles behind every action taken, decision made, and mat produced. It is these company values that guide us every day to provide our customers with the very best service.
• Do the right thing
• Do what is best for the customer
• Drive improvements and innovation
As a knowledgeable provider of M+A Matting, Action Unlimited Resources is well-equipped to help any facility navigate both floor care and workplace safety concerns.
Contact Action Unlimited Resources today to review your facility matting program.