We are here to guide you whenever you need. Our certified professionals dive into the specifics of your facility. They'll listen to your goals, and discuss product procedure and usage. An expert will visit your facility(ies) to observe your systems, examine inventory, and review your staffing process to discover how your business consumes supplies. With this information, we help you:
Select products that enable you to achieve your goals while yielding optimal results
Find sustainable, cost-efficient savings that lower your overall cost and improve your bottom line
Create a customized inventory management strategy
Obtain product information and instructional materials
Keep your teams certified by recommending, coordinating, and/or leading necessary product/equipment training sessions both on and off-site.
Stay informed of industry policies, procedures, and trends
ADVISORY SERVICE
The janitorial and cleaning industry is a challenging environment. Budgets are tight. Departments are expected to spend less but achieve the same or better results, and the constant pressure to improve systems, policies, and standards never fades. When you do business with Action, you are working with an expert who provides advice, direction, and strategic solutions for your cleaning needs. You need smarter solutions that deliver successful outcomes, that's Action!
JANITORIAL EQUIPMENT SERVICE AND REPAIRS
No matter what your janitorial equipment service and repair needs are—from equipment breakdown emergencies, to ensuring breakdowns never happen with our custom planned-maintenance programs— the expert team at Action is here to make your life easier and keep your equipment running.
See the difference that comes from our dedicated team and their insistence on providing 100% customer satisfACTION.
We carry an extensive line of facility and janitorial supplies and equipment to meet our customers' needs. As experts in the business for more than three decades, we'll identify the right product and the best equipment – you'll see verifiable results and cost savings. Visit our catalog to search more than 50,000 items including reliable essentials and new items added continuously.
Don't waste time researching products and supplies, or shopping around to find what you need from multiple sources. Your focus should be on running your facility! When you trust our experts, we'll help you achieve successful outcomes.
If your facility is in Delaware or the surrounding states, you can rely on us for local delivery exactly when you need it.
Current customers can visit our digital store to order online by logging in here.
Looking to place online orders for your cleaning and disinfecting needs? Fill out this form to become an Action customer, or call us at 302.323.1455 and speak to one of our reps!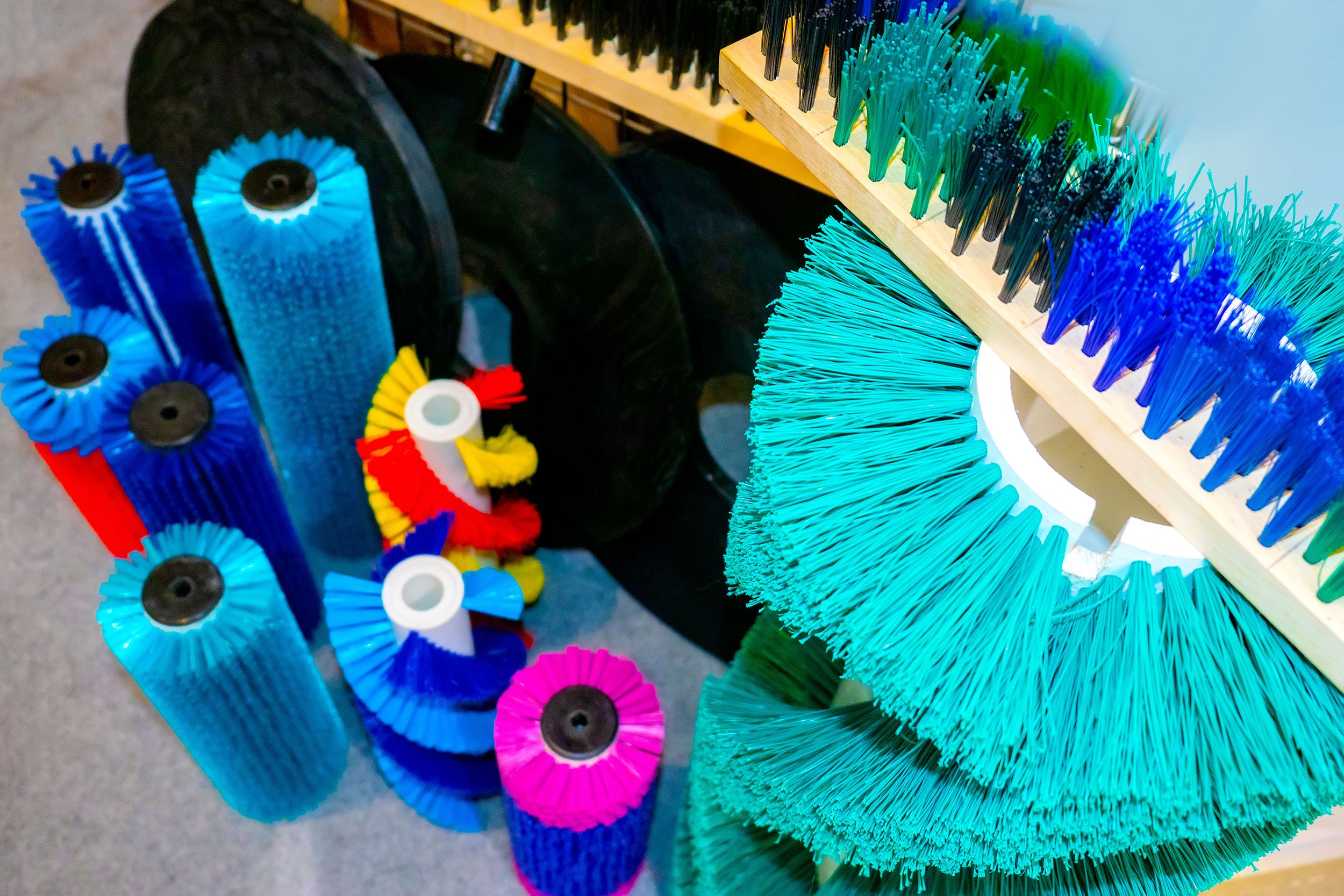 Chemicals and Janitorial Supplies

Odor Control

Skin Care & Personal Hygiene

Paper & Dispensers
Mops, Brooms & Brushes

Floor & Carpet Care

Safety & Security

Facility Maintenance

Storage & Material Handling



Waste Receptacles

Disposable Bags & Can Liners
Breakroom Needs

Foodservice Disposables

PPE & Social Distancing Signage
TRAINING
Action Unlimited Resources specialists recommend and organize personalized education and training for your unique needs. We believe training and education in the cleaning industry provides our customers the tools to maintain a safe and efficient business and a facility to be proud of. Visit Action Academy for a collection of videos designed to educate, train, and provide time and cost-saving tips.
Reach out to inquire about any of the below training topics, or if you have a program you're interested in exploring not listed here, let us know!
COVID Essentials: Reopen & Recovery
Cleaning for Health & Safety
Hard Floor Care
Caring for Carpet: Techniques, Equipment, & Trends
Restroom, Tile, and Grout Cleaning
Proper Disinfecting Techniques
How to: Clean Concrete
Deconstructing Labels: How to Read & Understand Product Labels
Preparing for Winter Cleaning & Facility Maintenance
"With over 34 Facilities in Delaware, our staff relies on the experts at Action to navigate our (facilities') cleaning and sanitation needs. We continuously partner with Action Unlimited Resources for on-site training and the aftercare we receive goes beyond our expectations. Simply said, they're the best!"
- James Baustert, Facilities Manager, K-12 Public School System
Take ACTION Today!
Reach out today and learn how we can help you experience the difference of a clean, healthy, and safe facility with Action Unlimited on your side.