Customer experience, by definition is "the customer's perceptions and related feelings caused by the one-off and cumulative effect of interactions with a supplier's employees, systems, channels or products." In simple terms, it is the perception a customer has of your business or brand. This can be easily impacted by many factors – every interaction a customer has with your facilities, advertisements, products, customer service and anything else associated with your organization shapes the customer experience. Your facility can speak worlds about your organization and a large portion of what will be critiqued on are your restrooms. How do restrooms influence a customer's perspective? Let's dive into all of the ways these can make or break your customer's experience.
Restroom Problems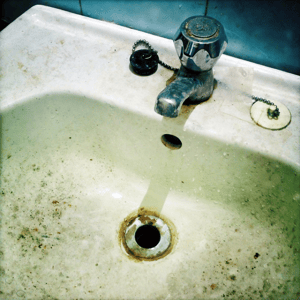 Though common occurrences, the following list of problems in restrooms will negatively impact the customer experience.
Restrooms reflect the quality of service provided throughout your business. Cleanlink Magazine revealed that 89% of people consider a restroom dirty if it smells bad. Many of these odors are hidden. What signs help determine areas of concern to prevent restroom odors in your facility?
The best way to keep restroom grout clean is to prevent it from getting dirty in the first place. Applying a sealer (penetrant, barrier, etc.) will help the grout repel soils and odors which will make cleaning easier. Regular dust mopping, sweeping, and vacuuming will help to keep dry soil from abrading and scratching the surface and/or sealer. Regular wet mopping with microfiber will help keep dirt, grease, body oils, and soap scum from penetrating and becoming trapped in the grout.
Sometimes it is difficult to figure out exactly why a floor may be slippery. This is when you will need to break out your "detective" skills. One of the most common reasons a floor may be slippery is that it simply has not been cleaned properly. Either the dirt and debris has not been removed or there is residue left from the cleaning process.
No Soap or Paper Products
A common cause of empty hand soap dispensers occurs when the facility staff is faced with the following conundrum – "Do I change the soap cartridge now and possibly waste the rest of the soap in the cartridge, or do I gamble and hope it lasts until tomorrow?"
Broken Stalls and Dispensers
For obvious reasons, customers never appreciate the experience of facilities in disrepair. Damage does occur, and businesses would be best served to act with a sense of urgency and restore a positive impression.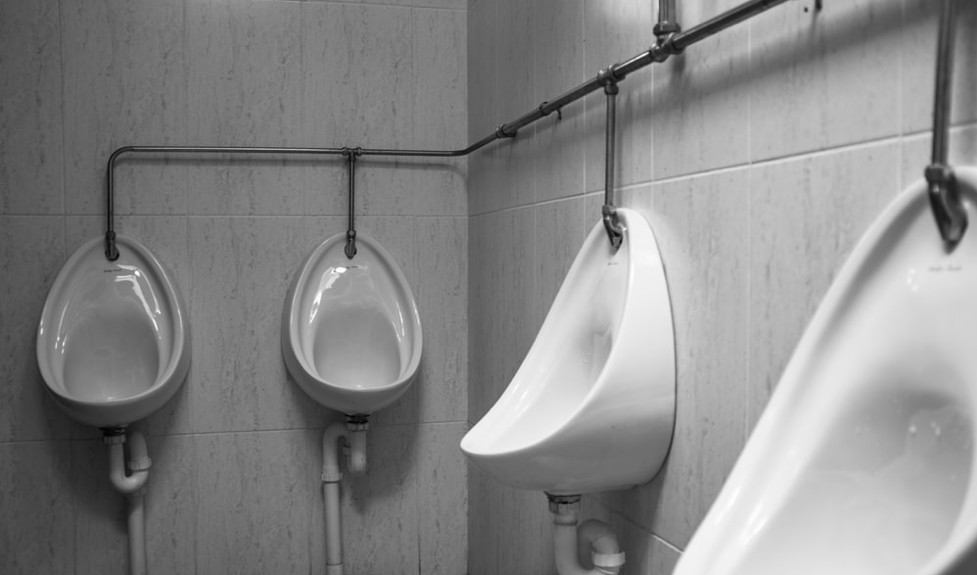 It is challenging to consistently deliver a quality restroom experience to the guest, and yet it is vital to the customer experience. Consider the following:
94% of U.S. adults would avoid a business in the future if they encounter a dirty restroom. (Harris interactive)
73% of consumers surveyed, complain about dirty or ill-equipped restrooms. (Consumer Reports)
Expectations
People expect a clean restroom in a public facility. The smell should be neutral. Floors, counters, toilets, and urinals should be sanitary and dry. Toilet paper and hand towels should always be accessible. A neutral experience is an acceptable experience. A positive experience is an exceptional experience!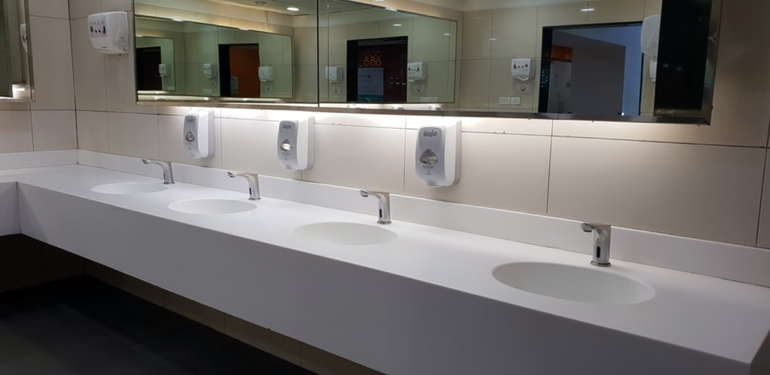 The customer experience is imperative for organizational success. Successful institutions focus marketing efforts, advertising, and hire entire departments of staff to create the customer experience envisioned to heighten the brand. Yet, there are other plenty of other factors that can influence the customer experience. Your brand IS impacted by the condition of your restrooms. Ensure guests receive the desired customer experience when visiting the restroom.
To Learn About Ways to Improve your Customers' Experience Click Below