VCT, or Vinyl Composite Tile, is a popular floor covering found in a broad range of commercial buildings. The color varieties, the ease of maintenance, and the low cost make VCT a practical choice. As with any floor covering or floor surface, proper maintenance is crucial. Start by selecting a finish that is designed to hold up to the abuse and possible neglect the floor will encounter throughout its life.
What is a floor finish?
A floor finish is a liquid polymer which is applied to a resilient tile floor and dries to a hard, durable, and smooth film. This film is about the thickness of waxed paper and is expected to protect and extend the life of the floor while providing an attractive appearance and slip resistant surface.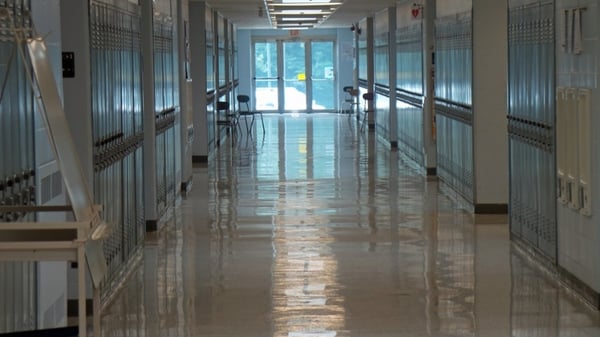 How do you choose the best VCT floor finish?
There are many ingredients that make up the composition of floor finish. The type of polymer, not the percentage of solids, can be far more important to your long-term outcome. Besides shine and slip resistance, an important factor in selecting floor finish is to pick one designed to recover. Most floor finishes are designed to be stripped so they don't contain the necessary ingredients that allow them to release dirt and discoloration without the need for stripping.
CRITERIA FOR SELECTION OF FLOOR FINISH
Durability
Recoverability
Ability to withstand continuous high-speed burnishing
High slip resistance
Release of dirt and discoloration
Glossiness
Responsiveness to maintenance
Scuff resistance
Alcohol-drip resistance (think hand sanitizer)
Removability
Ability to recoat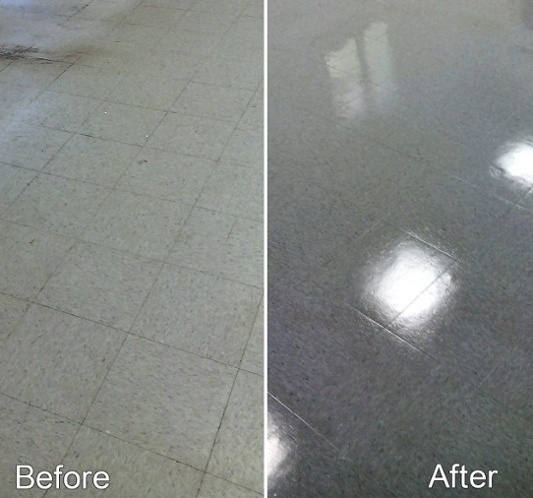 These criteria are all important. The unique needs of each facility may help you determine the factors that are most important to you, and from there, you can choose the floor finish that is best suited for the application.
Choosing the best floor finish will enhance the appearance, prolong the life, increase the slip resistance, and allow for easy maintenance of a VCT floor.
For help choosing the right floor finish for your facility, seek expert advice from a floor care professional at a reputable supply company like Action Unlimited Resources.
For More Helpful Tips on Maintaining your Facility Click Below