As Winter gives way to Spring in the coming weeks and the daylight hours get longer, there will be a tendency for many a facility manager to look toward looming concerns like pest control. Before focus shifts entirely for any facility located in a cold weather region, don't forget that Winter's last gasps are often unbridled and unrivaled in ferocity. In fact, of the eleven Northeastern United States winter storms classified as either Crippling or Extreme since 1888, eight of these storms struck in February or March. Are you prepared with stock on-hand of Ice Melt or Rock Salt for the next big storm?
Considering the awesome responsibility for the health and safety of everyone in your facility there are numerous reasons to apply ice melting products every time it snows, sleets, or even rains and contacts frozen ground. Consider just these few:
Traction
Visibility
Slip and Fall Prevention
Peace of Mind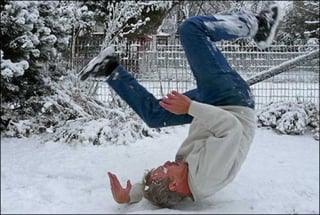 The question of which product to use revolves around the surface type, the temperature at the time of application, and your budget. As the season progresses, availability of certain products is diminished. If the product you often purchase is unavailable, consider an alternative. Below is basic information about ice melting compounds that may help as you search for an alternative late in the Winter season.
A premium product with an effective melting temperature of -25˚F, it is often considered the most effective deicer, providing the fastest melt with the lowest application rate compared to other ice melts.
A premium product with an effective melting temperature of -13˚F, it is often considered safer for the environment than other ice melts.
A combination of deicers such as sodium chloride, calcium chloride, magnesium chloride, and others provide a product that melts faster and better than rock salt alone at a lower price-point than premium products.
Rock Salt is relatively inexpensive. However, it may be slow and ineffective at temperatures under 20˚F. Rock Salt is corrosive on concrete and harmful to surrounding lawns, plants, and animals.
With proper planning and Ice Melt or Rock Salt on-hand, you will be one-step closer to fulfilling a subset of goals of any effective Workplace Safety Program. If winter ends calmly and without fanfare, and your stock of ice melting products is not used, it is crucial to properly store the remaining inventory in a dry, temperature-controlled environment. Any unopened bags, buckets, boxes, or sacks will last through the following winter season and any product that has been opened should be sealed in a dry, air-tight container for future use.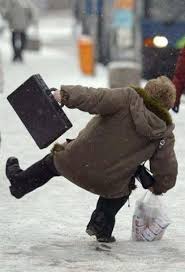 Though you can't control the weather, you can prepare for it. There are many reason to use Ice Melt or Rock Salt whether it's preparation for winter in October or a record-breaking Nor'easter in March.
Click Below if you need Ice Melt