Roses are red, violets are blue, we love toilet smells, and so should you!
Most people don't think about how a bathroom smells until they are in one. Cleaning professionals and facility managers think about this all the time. A lot of effort goes into making sure that a trip to the restroom is a pleasant experience. How a toilet smells can completely alter visitor perception. Thankfully, this is manageable.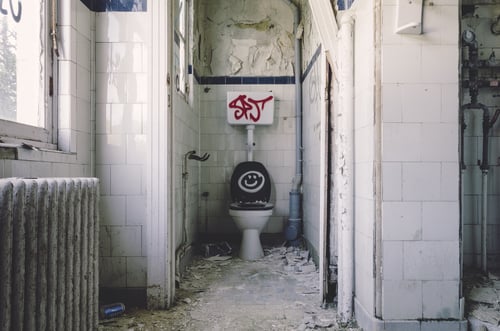 The average person doesn't realize how much time and effort it takes to maintain a high level of cleanliness in a public bathroom. Keeping a restroom clean, sanitary, and pleasant is a round-the-clock job. It takes constant cleaning, disinfecting, and attention to supply inventory. Even when these tasks are well-managed, all it takes is one foul smelling toilet to destroy the visitor experience.
Most foul odors in a restroom come from one source: toilets. The solution to combat these bad odors has always been to cover them up with systems that add fragrance to the area. There are plenty of good options to do this, but many times it becomes a mix of pleasant fragrance and unpleasant odor.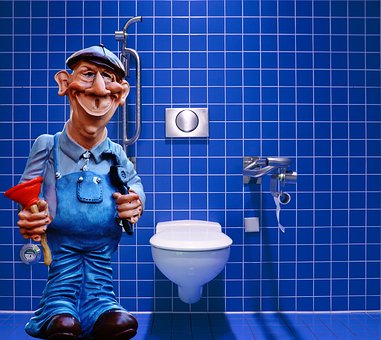 The solution is actually to clean the source of the odor. One option is to have someone follow behind every visitor and clean the toilet. In most cases, this is not feasible, let alone socially acceptable. A better option is to have the toilets cleaned automatically after every use. This is possible thanks to technological advancements. The Rapid Blue system automatically doses a toilet with cleaning solution to remove the source of foul odors after every visitor.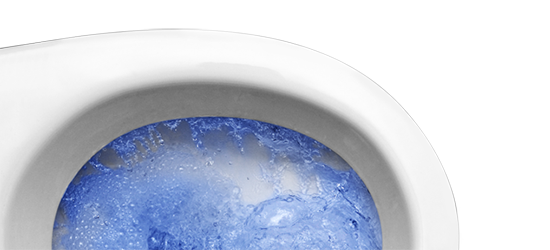 It takes resources to maintain a clean, sanitary, and pleasant restroom experience. The opportunity to deploy IoT technology to solve this problem is a great example of doing more, with less.
We don't actually love toilet smells, but we do love removing odors and creating a positive guest experience.
There are more ways that you can manage the experience your guest has in your restroom. To learn more, click below