At Action Unlimited Resources we consider it our job to help you as much as possible with tips and information to help guide you through the world of commercial cleaning, however, we do know there are a ton of other online resources that you can consult to grow your commercial cleaning company. As a facility cleaning product company, we strive to give you information on as much as we can relevant to the trade, even when that means passing along additional great resources for making your commercial cleaning business succeed. Let's take a look at a few of our favorite facility cleaning resources and go over a few reasons why you should take a look at each one.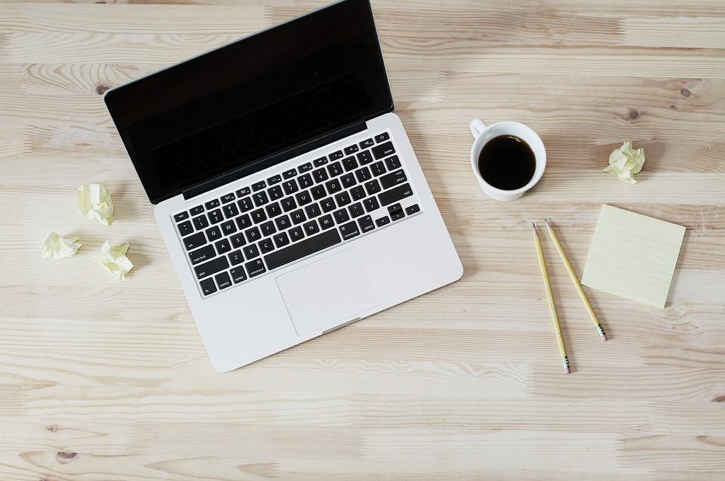 One of the many reasons that we love "Grow My Cleaning Company" is because it is two resources rolled into one; blogs and podcasts. This is great because most of you in the commercial cleaning industry are always on the go, making it hard to find time to read blogs. Podcasts are a great alternative. In a sense, you could think of podcasts as a spoken blog. You can listen to these while you work out, in the car, while you are running errands, or even while working on other things. Mike Campion started this website as a way to guide commercial cleaning companies after working himself to the bone trying to get his company to take off. He spent a number of years learning a lot about the trade that he wanted to share with other business owners to help their businesses take off.
Janitorial Solutions' main purpose is to provide a resource to help facility cleaning companies manage and grow. Ed Selkow runs the blog with a team of veteran commercial cleaners, providing decades of combined knowledge to the public. If I was to trust anyone's insight on the cleaning world, it would be from a group of individuals with as much experience as these folks.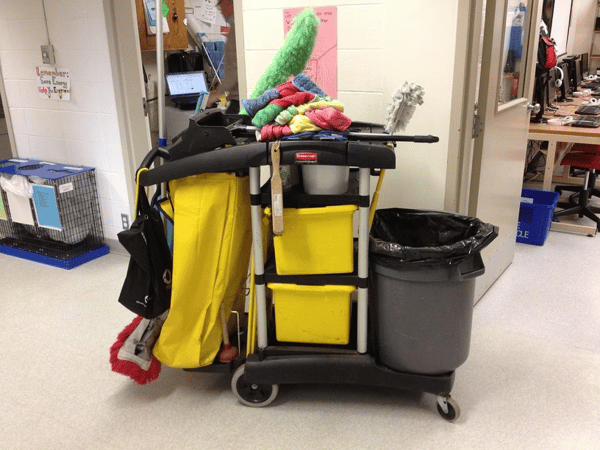 This blog is written from the perspective of a custodian with almost 40 years of experience. A great deal of his time in the commercial cleaning industry was spent in school cleaning, so this is a great resource for those of you targeting school cleaning contracts! He has recently provided a few blogs with great information about bathroom cleaning and the importance of focusing on keeping restrooms in tip top conditions in your facilities that contain some informative insight for commercial cleaners of all focuses.
This website is all about facility management. CMM Online provides countless resources that cover all aspects of facility cleaning and management – making it a reliable site for someone in charge of a facility. They host a fantastic blog, news reports, polls, a magazine, videos, and more on their webpage. They cover everything from small dusting tips to big-picture management ideas that are relevant to any size companies from a one-man team to a business that is so big it has multiple locations. If you are in facility management or cleaning, this is a resource that you need to keep bookmarked on your computer for quick access to a great deal of information.

Eclean Magazine is an online magazine specifically for commercial cleaners. They have been providing information to facility cleaners through their internet hosted magazine since 2012 and have every issue posted online for your review. The amount of information they have available would take you days to get through! They also offer great advertising opportunities for companies associated with facility cleaning. Consult their content for any question, concern, or curiosity you might have that is commercial cleaning relevant!
This website actually supplies its customers with business model systems, videos on business growth, marketing tool kits, and anything else you could think of for commercial cleaning company development for purchase. Don't fear, they also offer plenty of free information to all to access through their blog. You can subscribe to be notified when they post new information on their website by clicking here. Their articles definitely worth reviewing, covering everything from improving your business' google search results to starting your cleaning businesses.
Carolina Services of the Triad Inc is a commercial and residential cleaning company who happens to have a popular informative blog on all things cleaning related. Their entries are full of information on payment methods, cleaning tips, and different industries to provide your cleaning services to.
Pro Quality Office is a janitorial service company who takes the time to provide their customers and fellow facility cleaners with a blog about their tips, tricks, and ideas about commercial cleaning. The categories of blogs they cover include; cleaning advise and facts, cleaning contracts, cleaning technology, floor, and carpet cleaning, cleaning in various industries, and "other". We enjoy their perspectives and their experience has built a great foundation for their content and blog posts.
Hudor cleaning services provides professional and efficient cleaning services in the commercial, retail, finance, IT and manufacturing sector. We have the skills, resources, experience and cutting-edge technology to ensure absolute satisfaction. Our work is fully supervised to guarantee our highest standards. We pride ourselves on our reliability, dedication, and keenness to provide a great cleaning service.
We have screened hundreds of online resources directed at commercial cleaners and hand-selected these eight as our top picks. They all have the Action Unlimited Resources stamp of approval for different reasons. It is important to review resources from all angles, the perspective of the actively working school janitor can be just as informative as a published magazine. You never know where you're going to find that next piece of information that might take your commercial cleaning business to the next level so always keep researching, reading our blog, and exploring new resources.
As always, Action Unlimited Resources can provide you with the best products and any assistance you might need selecting products to take the ideas you learn from these new resources and apply them in your commercial cleaning company.