When you think hospitality, what is the first thing that comes to mind? I would bet that the answer to that question for about 99% of people is hotels! Those 99% of people are not wrong, but hospitality is a much broader industry than just lodging. Hospitality also includes many tourist-related forms of transportation such as; cruises, ferries, airlines, high-end trains, and more. Restaurants, event planning, and many other businesses in the entertainment sector are also included within the hospitality industry.
Securing any cleaning contract begins with listening to your potential client's wants and needs. When delivering the bid always emphasize what they expressed they wanted in your initial meeting along with how you can do the job with more innovation and success than any other company in a clear manner.
For more tips on winning any facility cleaning contract, check out this blog from Action Unlimited Resources.
Now that we have covered the basics of what the hospitality industry entails and how to win more facility cleaning contracts – let's break down the industry into three major categories: transportation, lodging, and service. The two commonalities that every hospitality business share are: uniqueness in venue and varying of industry standards. This means it's difficult to give a one size fits all "how to". However, we will break down the industry for you to make winning these contracts simpler.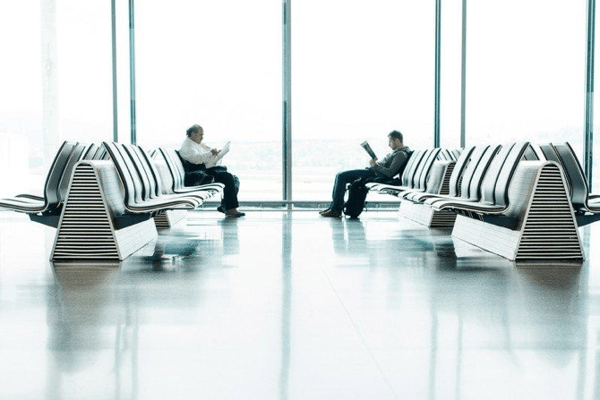 Transportation
Transportation hospitality can come in many forms and each subcategory has vastly different needs. Here are a few tips to stand out when bidding to different businesses.
Airports: Acquire background information such as federal and state regulations and the insurance necessary to work in each airport. Make sure your company can comply and provide the staff to clean such a large facility before beginning the bidding process.

Cruise Liners/Ferries: These companies typically hire their own on-site cleaning crews. If you are up for hire on one of these types of ships the number one emphasis in your bid should be on sanitizing! There is nothing worse than a ship full of sick and contagious individuals. Not only do the guests leave unhappy, but it can leave the staff unable to keep up with their duties.

Trains: A huge part of bidding to train companies is showing that you have the organizational skills to work with a rotating and inconsistent schedule. Trains come and go at all hours of the day and night so you need to be able to manage and provide a staff of individuals that can keep up with the daily changing schedules.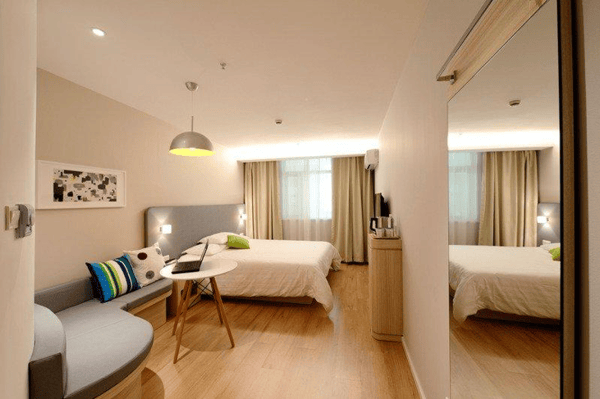 Lodging
From five-room bed and breakfasts in Vermont to 150,000 room hotels in Las Vegas, lodging cleaning requires a great deal of consistent upkeep, as well as tasks that aren't typically involved in facility cleaning such as laundry. Of course, proving that you can efficiently keep up with the required work for each lodging facility is necessary, but the most important part of your bid will be understanding that your customer service must be as strong as your cleaning abilities. Your staff will interact with the facility's clients more so in this industry than any other. Therefore, they need to have the ability to provide a service industry attitude and facility cleaning industry quality of work.
Service
Cleaning for the service industry can be broken down in these core sub-categories:
Restaurants and Event Venues: Similar to airports, it is very important that you do your research on local and federal cleaning codes, health codes, and regulations -- that should be the basis of your bid. In addition, expressing schedule flexibility will also help you stand out because these businesses need to hire companies that are willing to work during their limited off hours.The good news is that these contracts are easier to win because restaurants are commonly unsatisfied with their current cleaning company's work.
Tourism / Entertainment: A few examples of businesses in this category are movie theaters, game centers (i.e. – Chuck E. Cheese or Dave and Busters), and sports facilities. As you can see each business has completely different needs, but one very important similarity. Which is the need to stand out as a clean facility so their customers return. These are not necessary businesses; these are replaceable activities that individuals decide to spend extra money on. If a movie theater gets known as the dirty theater in town, people will simply drive 5 more minutes to another one. If a few parents notice that Chuck E. Cheese is slacking on their cleaning, they will tell all of the other parents in the area and business will suffer. Your ability to provide the cleanest possible facility for these businesses is the MOST important factor to them. Obviously, you'll want to work within their budget, but cutting costs will not make you stand out in this industry as much as quality will.
The hospitality industry, in general, is all about service, providing a personable frontman will help in bidding your contract. Always make sure you pay close attention to detail and personalize your bid as much as possible. These facilities are each unique and cannot be sold with a generic bid.