Whether you run a delivery business or work in the field service industry, managing your fleet is vital for success to ensure you are keeping up with the demands of your customers. According to Forrester, "technology, information, and connectivity are combining to instill in people a belief that they can have what they want, when, where, and how they want it."
To keep up with the evolving demands of your customers, proper fleet management is essential. It requires you to plan and optimize routes, make changes at a moment's notice, track your drivers, all while keeping customers satisfied. Below are six tips that will help fleet managers increase efficiency and customer satisfaction while saving time and money.
Automate Your Route Planning
Route optimization software can streamline daily processes for route managers. It eliminates the need to manually plan routes and can provide instant ROI for your business - up to 30 percent or more. In addition to more efficient route planning, its benefits include:
Automated reporting that provides insights on fleet performance, allowing you to make strategic decisions based on key metrics.

Extended lifetime of your vehicles and fuel cost savings by implementing more efficient routes and reducing idling time.

Time savings in the office - you will have the ability to plan in minutes, not hours, and put your focus on other projects.
To understand the importance behind investing in routing software, it is essential to fully grasp just how much manual planning is costing your business. Take time to consider the following tasks that are wasting valuable time that could be used elsewhere:
Dealing with messy paperwork and documents that could be filled with human error- manually filling out paperwork, generating important reports, typing addresses into a navigation system, or fielding calls from the office

Inability to manage last minute requests or adjust routes in real time (like traffic, road closures, on-demand requests)

Limited visibility into driver whereabouts, making it difficult to manage your day and nearly impossible to provide customers with reliable updates
2. Implement GPS Tracking
GPS tracking can be an essential addition to a fleet management program, increasing visibility into driver whereabouts and behavior. By using GPS to track performance, managers can ensure that drivers are being productive, safe, and efficient. GPS technology enables fleet managers to:
Eliminate "blind spots" on driver locations and see real-time and historical breadcrumb trail activity

Have an extra level of insight into driver behavior data by receiving a scorecard on each driver based on speeding, harsh cornering, harsh braking, and other indicators of unsafe driving

Improve internal communications by allowing drivers to "check in" on completed stops, driver locations, and ETAs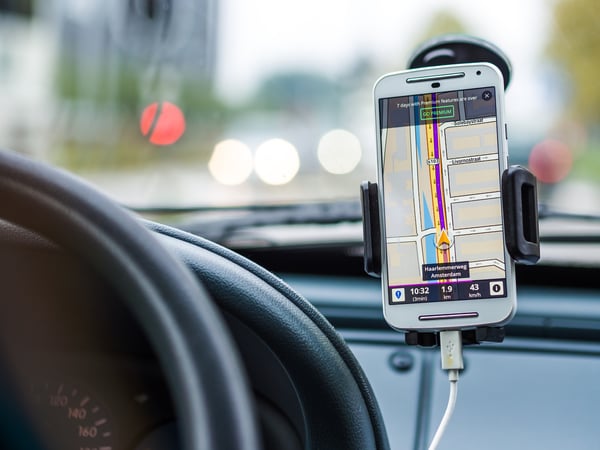 3. Provide Customers with Live ETAs
We live in an on-demand society and providing customers with vague arrival times is no longer acceptable. When using a GPS tracker combined with route planning software, your drivers' live ETA is updated every minute based on their real-time GPS location. With the help of third party providers like Twilio, you can send customers live updates when a driver is on their way or if their arrival time has changed. These accurate and up-to-the minute updates ensure that customers aren't left wondering when a package or technician will arrive, making it simple to improve customer satisfaction.
4. Take Your Fleet Mobile
Whether you're in the office or on the go, using a routing software with a mobile app allows you to gain an extra level of visibility into your fleet's activity. Mobile apps provide major benefits to drivers in the field, allowing them to access their schedules and receive turn-by-turn directions, all without paper printouts or manual entry. Powering your fleet with mobility will save you both time and money, while making your business run more professionally.
Your mobile team can also use an app to record proof of delivery and send a customer signature, photo, audio notes, or text files that can be digitally stored for an extended period to your office and admin team.
With the mobile app, you can receive last-minute information about the route execution to react accordingly. Having access to this type of visibility is critical when it comes to unplanned events, like a sick technician or vehicle issues.
5. Analyze Data to Improve Fleet Performance
The best way to improve your fleet's performance is to analyze information and identify where you are succeeding and where there is room to improve. Utilizing a routing software with a robust analytics dashboard will give you insights into key metrics and allow you to make informed decisions that will vastly improve your fleet's performance. You will also be able to identify which members of your team are deviating from the plan, missing time-windows, or might need more coaching:
Tap into your fleet's current resources including average daily vehicles, planned distances, vehicle usage by load, and unplanned time window violations

Review the execution of your routes and get an in-depth look at time spent at stops, unplanned idle time, route deviations, and arrival/departure delays

Closely monitor seasonality - look back at how your fleet performed during holidays or weekends to learn if you were understaffed, if certain areas caused issues, or if you need to adjust your plans.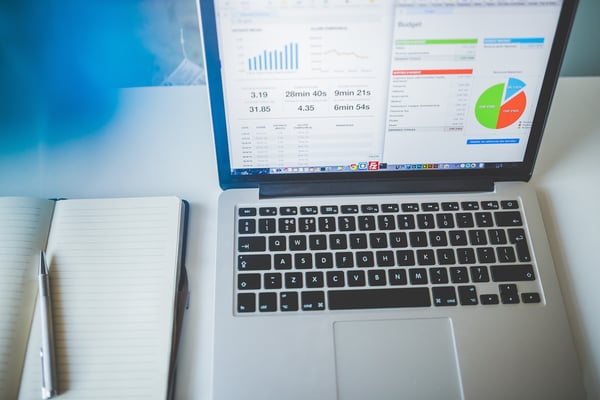 6.

Promote Safe Driving Habits




According to the Network of Employers for Traffic Safety (NETS), motor vehicle crashes cost employers over $47 billion in 2013, as well as over one million missed work days. These hefty totals don't include legal fees and damage to your business' reputation, which can be costly as well. To promote and maintain safe driving with your fleets, you can:
Create and enforce safety policies for drivers. These can include rules regarding cell phone use, substance abuse, accident and violations, and parking.
Provide ongoing training to ensure drivers are obeying traffic laws and following company policies
Provide drivers with safe schedules, taking care not to schedule them for more jobs than they can realistically handle in a single day. This allows drivers to safely travel between stops.
Invest in software to monitor driving behavior, including speeding thresholds to receive alerts when a driver exceeds the predetermined speed limit
Using GPS tracking devices to track idling, harsh braking, cornering, and acceleration
Provide adequate feedback to drivers based on performance. This includes discussing what went wrong and why with drivers involved in accidents or traffic violations
At Action Unlimited Resources, we partner with WorkWave to manage our fleet and ensure we keep up with the demands of our customers for janitorial products and equipment in the Delaware Valley.
If you are interested in learning more about Action Unlimited Resources and how we can help you, please click below.