The customer experience is the most important part of the guest visit to your establishment.
Your staff knows their duties and what needs to get done, but in most cases, the cleaning of the bathroom is not a dedicated job. It is one additional task for a member of your team. Providing your staff with a restaurant bathroom cleaning checklist template can help ensure that the necessary cleaning gets completed regularly and correctly, and the experience of your customer is not hampered by an unpleasant visit to your restroom.
The perfect template should be easy to understand, simply completed, and conveniently located and accessible.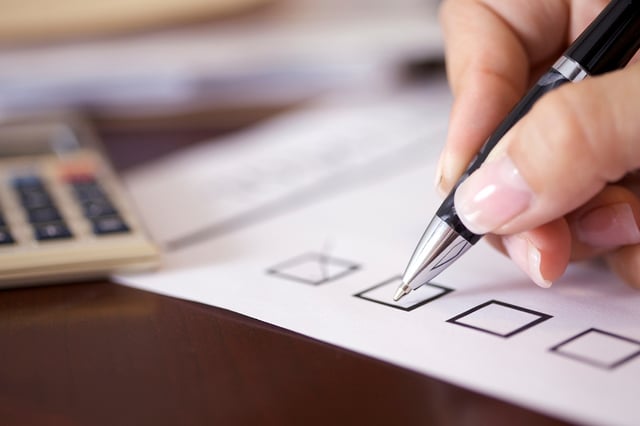 The employee designated to keep the restrooms clean should be trained correctly on how to perform each required cleaning task. Telling an employee to "clean the toilet" is not proper training. The employee should be shown what chemical to use for cleaning, what tools are necessary, and how "clean" is defined. A properly trained employee will uphold standards that you deem important to control your customer's experience. Once an employee is trained, the bathroom cleaning checklist should outline tasks that need to be completed in a manner that the employee can understand quickly. It should be obvious, but make sure the cleaning checklist template is in a language that the employee can read.
The restroom can be one of the busiest areas in your establishment. Keeping a bathroom clean in a restaurant can be a challenging task. A simple but effective way to focus the efforts of your staff is to adopt a methodology of "dry to wet, high to low." Start with removing obvious trash. Dust on mirrors, ledges, and the tops of stalls is next addressed. Then move attention down to toilets, sinks, and cabinets and use appropriate cleaners and disinfectants to wipe these surfaces. Finally, complete the job by mopping the floor.
Placement of the cleaning template might not seem like an obvious focus of attention, but it is important to accomplishing your cleaning goals. Serving as a visual reminder, placing your checklist in an accessible location will improve the chance that tasks are correctly completed. There's reason checklists are commonly placed on the back of the bathroom door; it works.
Designing the perfect restaurant bathroom cleaning checklist template is an important way to ensure that you are controlling the guest experience at your establishment. Your customers will appreciate it.