Suggestions to Reduce Your Workload This Season
Fall is here…and you know what comes next? You guessed it, The Holidays! And somehow, if the task of finding the perfect client, vendor, or partner gift winds up on your 'to-do' list you'll want to get ahead of the game. This year, be prepared so you can savor the time with family and friends, not be worried about what to give as gifts. Besides, if you wait until the last minute to purchase holiday gifts for your clients, you've got at least two problems to tackle.
If you wait too long, you may end up in a scramble to find something unique and memorable…and unique and memorable are rarely quick. Feeling the time crunch you might frantically order whatever will arrive on time instead of sending the kinds of gifts you really wanted to give. Clients, vendors, and partners alike value thoughtful and purposeful gifts, no matter what business they are in…and that can mean more pressure on you.
In addition to the last-minute hustle, you'll likely pay ridiculous amounts in expedited shipping costs to get everything delivered on time. Sounds like 'the most wonderful time of the year,' right? We don't think so either. Why spend extra money when you don't have to? Gift giving doesn't have to be stressful, time-consuming or expensive. A little advance planning and a bit of research can save you time AND money!
In the vast and sometimes overwhelming world of client gifting here are a few suggestions that will help you stand out and not get lost in the myriad of baskets and generic gift cards.
DO make it personal
DON'T make it promotional
DO be creative
DON'T be cheap
DO have fun
In the past, gifts like booze or money were accepted and perhaps even expected, but now they're not so welcomed. In fact, they may even be the wrong choice altogether for some folks. When you're searching for a noteworthy gift, you don't want anything negative attached to it.
Here's a question – do you want to be the office hero of gift giving? Of course you do! One way to do that is by gifting your clients, vendors, or partners with a subscription service. No, not the fruit-of-the-month club…although they were ahead of their time! Wouldn't it be great to give your clients something useful they will appreciate - not something forgettable they'll immediately drop into the 'round file?'
Today you can get anything from razors to jewelry to pet supplies delivered quickly and consistently to just about anywhere in the world. By gifting your clients with a useful subscription, not only are you saying a big Thank You for their patronage, you're also potentially taking a chore off their plate. That's what we mean by hero status!
Subscription gifting is a wonderful way to show appreciation and stay top-of-mind with clients, vendors or partners. The best part? As the successful gifter, you have the ability to place an order and not give it a second thought while your clients, vendors or partners will be 'feeling the love' for months to come!
Something else to consider? Don't rule out gift-giving outside the holiday season. By sending gifts in months other than December, you'll avoid disappearing into a crowd of break room gift baskets sitting sadly in their cellophane wrappers. Besides, the gifts are meant to show your clients, vendors or partners you care about their business all 12 months, not just during the holidays.
Another great idea is gifting your clients with an experience, something that will bring them together. A wonderful way to unite people is food. Why not give your clients the gift of a food truck at their place of work? There are hundreds of options - from sno-cones to BBQ to sushi, you're sure to find something everyone can enjoy. Can you imagine the delight of watching a mobile restaurant roll up to your place of work just for you?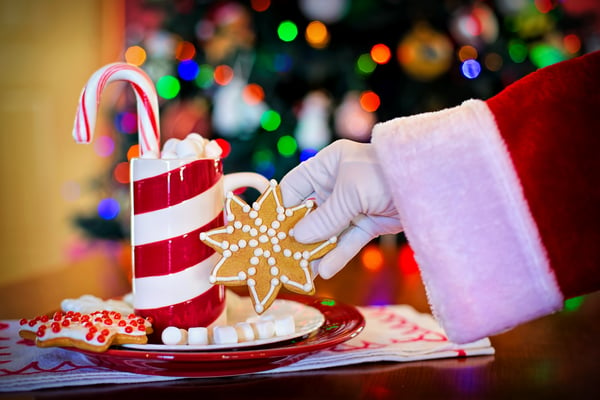 If a food truck is not an option, you could arrange to send over a catered breakfast or luncheon. There are plenty of restaurants with delivery options and varied menus to choose from, making sure all preferences are covered. Providing an opportunity for a team or company to share a meal is a wonderful way to show appreciation and celebrate the season.
So go forth, Office Hero and grab that gift-giving win!