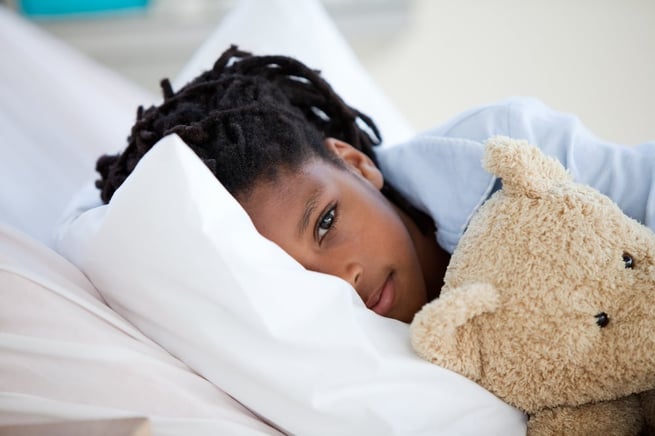 Getting children to school is a mission. Breakfast, showers, lunch and backpacks… Parents can barely keep up. It's a good thing that once kids are at school, parents can leave knowing their kids are in a safe, clean and healthy learning environment. Or, are they?
Air Quality Impacts Children's Health
The EPA Chemical Management Resource Guide for School Administrators reports that students are sensitive to many harmful compounds found in cleaning products. These substances impact the brain, lungs and immune system. Exposure to toxic substances can shorten attention span and lower learning ability and IQ.
So, what can be done? The starting point is to research the school's indoor air quality (IAQ). The EPA offers kits that can test the air, but the school may do so already. The important thing is to ask questions so that you will be informed if further actions are required.
Chemicals in School Custodial Supplies
One area of major concern is cleaning methods and the chemicals used in cleaning products. When we ask questions, we can begin working towards solutions. Parents have the right to ask questions about anything that impacts their children's safety. If the school says they use "green" or "environmentally friendly" cleaning supplies, it is a good idea to get a list of products currently used by the custodial staff. Many of these products have not been properly evaluated and may have negative health consequences.
It is critical to understand ingredients in cleaning products to keep our children safe and healthy.
Additional Health Impacts
According to the EPA, the chemicals in some cleaning products, including those with excessive volatile organic compounds, or VOCs, can cause the following symptoms:
headaches
red, itchy eyes
nose and throat irritation
difficulty breathing
fatigue
nasal congestion
nausea
upper respiratory irritation
reduced attention span
EPA Recommendations
The EPA recommends that schools consider the following objectives when purchasing cleaning products:
· Protect the health of students and staff who are exposed to chemicals frequently
· Reduce absentee rates due to illness
· Save money by using fewer products
· Increase the lifespan of the facility by decreasing the impact of harsh cleansers
What Can Schools Do?
Schools officials should require custodial staff attend continuous training courses to ensure cleaning processes and products are aligned to the health, performance, and financial objectives of the school. It is important to keep a product inventory and safety sheets in case of accidental harmful exposure or ingestion. Product labels do not make an exciting or easy read, but it is important to understand the toxicity of each product and whether it is harmful to students. Use products that have:
Neutral pH levels
H.M.I.S (Hazardous Material Identification System) rating of zero
Low/no fragrance or volatile organic compounds
Biodegradable packaging
Additionally, staff should use vacuums with efficient filtration, thoroughly clean cafeterias and all food contact areas to help prevent the spread of germs, and properly remove and dispose of trash in all areas.
Green Cleaning Products
Schools can help keep children and staff healthy and safe by opting for green or low impact cleaning products. When cleaning, schools should consider adopting green cleaning procedures, as well. Beyond selecting safer products and updating procedures, it is important to prevent dirt and contaminants from entering the building by utilizing proper entrance mat systems.
Taken together, these changes can reduce absenteeism, which in turn can increase funding. This financial impact is among several reasons for Green Cleaning.
Green cleaning programs give children a sense of stewardship and encourage students to "think globally and act locally". Green cleaning should be simple and sustainable. Solutions that bog down the custodial staff and administrators will lose steam fast.
If you would like to discuss a facility evaluation, please submit the form below.