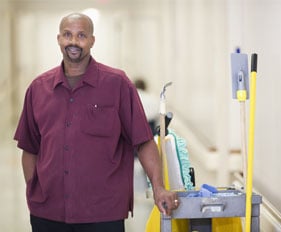 Take Action and receive your Free Smart Site Analysis
Janitorial and sanitary supplies are our core business, but we don't stop there. We work with you to understand your processes and goals, and recommend solutions that fit your specific needs. We combine proven expertise, the right products, and the right systems to give you exactly what you need at the lowest overall cost — a smarter approach that ultimately gives you the best results for the best value.
Increase Performance and Save 30% on Average
Get a FREE, no-obligation SmartSite Analysis. Just fill out the short form and one of our representatives will contact you within 24 hours.